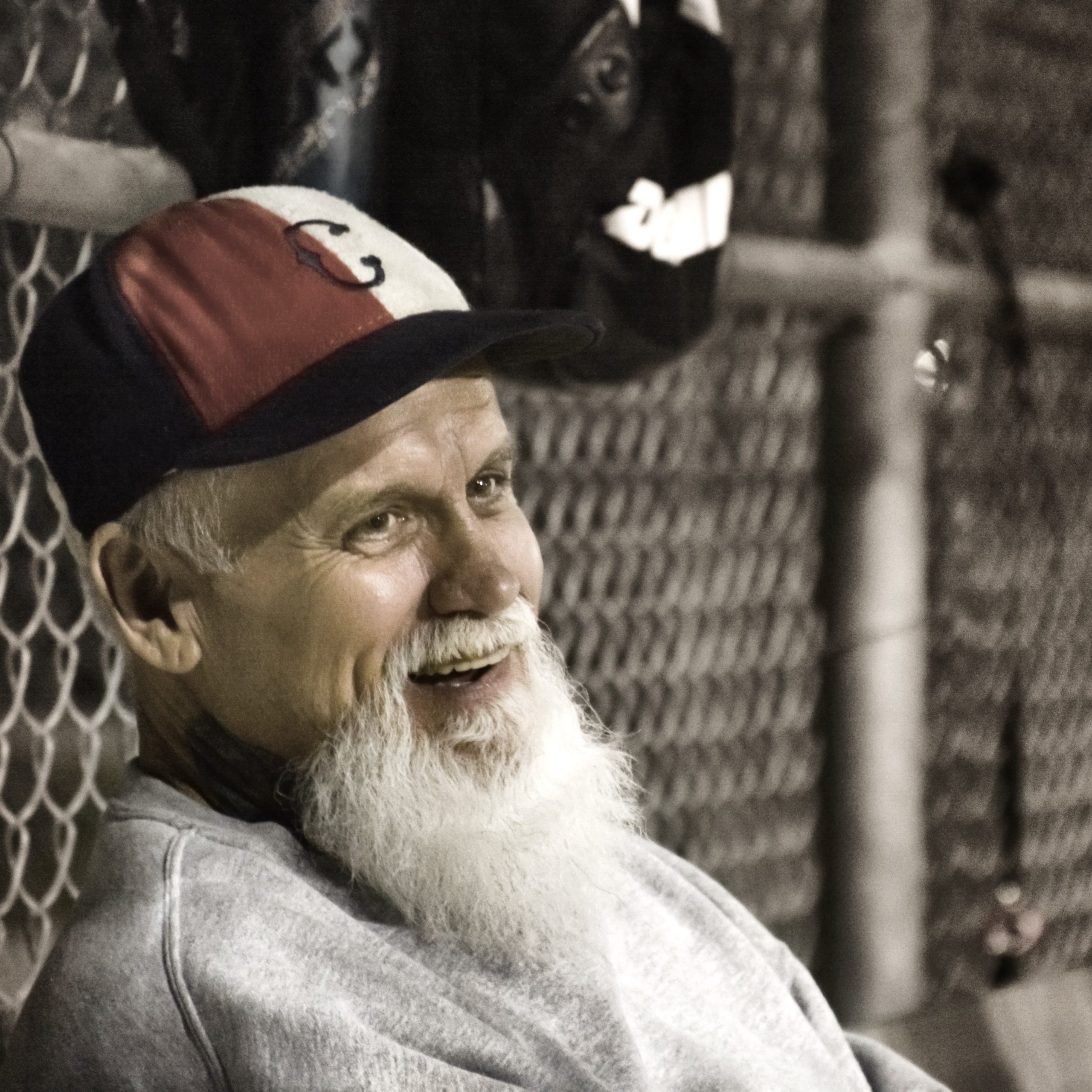 I first met Jerome Stotts about five years ago after a church service—he introduced himself with an electric handshake and a loud gruff— "Hello pastor, I'm Kathy's husband!" Kathy was mortified! Jerome had been the subject of    several of our prayer talks together prior to his introduction. He had a history of substance abuse, jail, and sarcasm that made living with him difficult to say the least, but now he was at church—the place Kathy use to come for rest and repose.  
 Over time, Kathy's heart changed towards Jerome, as his heart turned towards Christ.  There were slip-ups and fall backs along the way, but Jerome really was "born again", and he loved to tell the story of how Jesus and the forgiveness of his wife changed him.
I baptized Jerome and Kathy along with his daughter Tara and her boyfriend Blake in 2015. Soon afterward Jerome began volunteering and sharing Christ in so many ways. Jerome also loved the Word of God and was always one to stay after church or Bible study to talk. In fact, his goal was to study through our pastoral training program, but that would not be.  Jerome was stricken by Covid-19 shortly after beginning his studies.  My last talk with my friend was over the phone while he was in the hospital— "I'm not afraid to die, Pastor. I know Jesus will take me home.  Thank you for everything!"  Our last words expressed our love. So many here at The Way Out love him too.  I miss his electric enthusiasm, his hearty laugh, and his firm hugs.  I even miss his loud gruff voice and look forward to hearing it once again as I enter Heaven's gate myself one day.  I am sure that he will be a greeter there, along with my friends Tom, Ted, Darla, and Gordon.  Thank you partners for your donations that help us open the doors of this ministry and church to people like Jerome.  It is both a challenge and a privilege to be used of God to bring souls like Jerome home.  Barry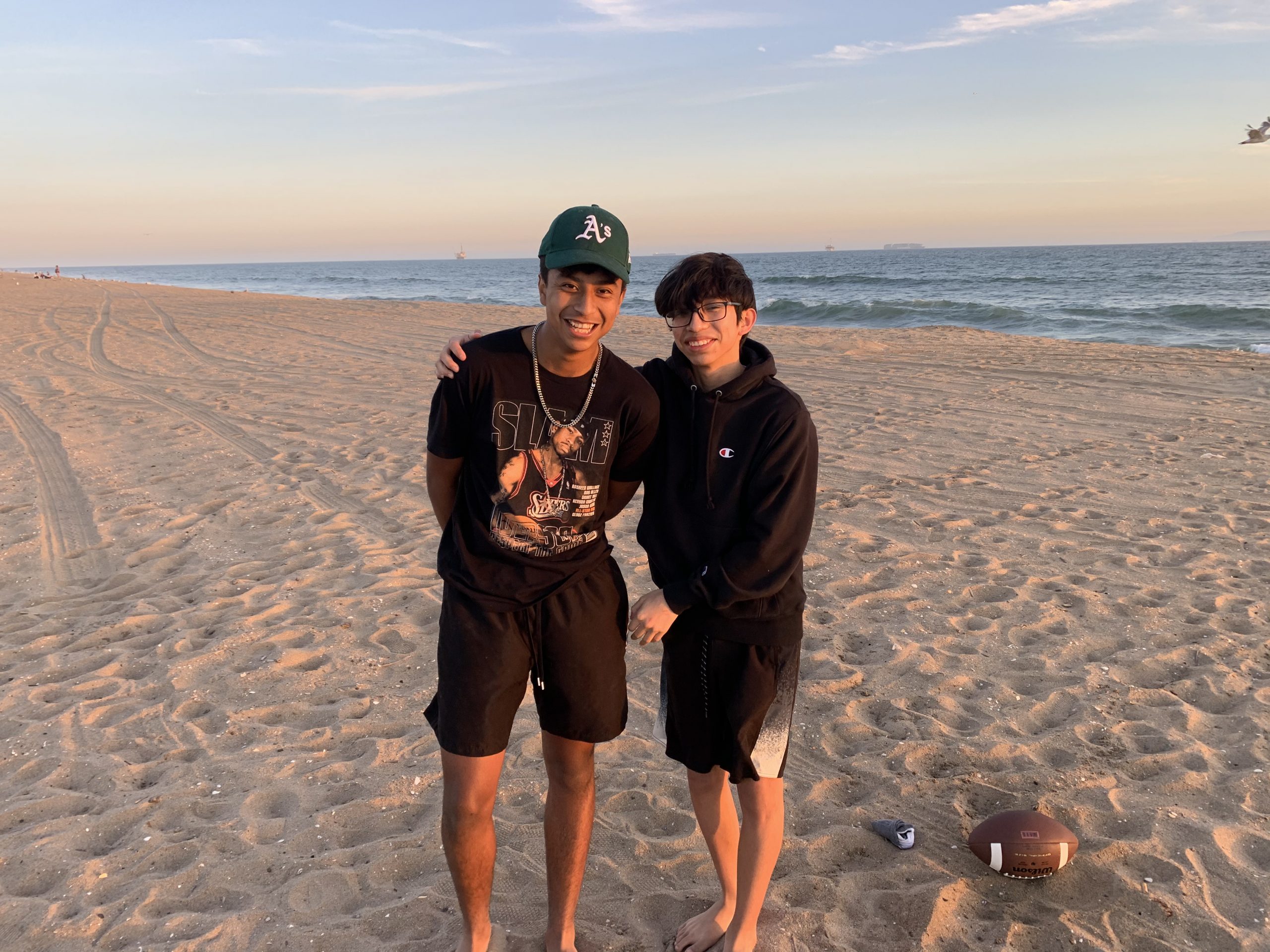 As we all grow older, the days move faster. It seems like yesterday that David and Johnathan were two goofy pre-teens with a lot to laugh at, and the kind of character that made every leader desire to have them in their small group or cabin. I can remember these two boys at children's programs and camps having the time of their lives! Water balloons, sports, races and everything in between. Little did I know that they were going through a very difficult time at home. Questions in Bible time, a desire to grow in faith and a genuine interest in the Lord were evident. I had the privilege to watch as they grew and transformed from young boys into the young men they are today, serving in children's programs and outreach events. They are willing to serve and lead, even in their own difficult situation. Although no child, teen, adult or elder is perfect, these boys really do exemplify what I wish our efforts in ministry will accomplish in our youth. 
With more difficult trials at home for David and Johnny early last year, financially and emotionally, we were all introduced to a pandemic. This pandemic would now remove David and Johnny from school, friends and sports and place them in the room they shared. 
Through counseling and discipleship meetings with David, I knew he wanted to fix up the room they shared together, but never had the time or financial ability to do so. Knowing that this would now be the place for school, free time, sports, relaxing and   everything in between, we needed to do something special for these boys. 
Together with our Zion youth leaders, we raised money and collected material donations to complete a full bedroom remodel! New wood floors, custom shelving, fresh paint, desks and office chairs, new bedding and a mounted T.V.— these boys were ready to handle the pandemic in style! With a lot of work from the boys and leaders, it was finished and ready to enjoy.
  I'm glad to see restrictions being lifted; David back in basketball and hopes for a return to school this fall.  We've helped the family through many trials in the past year and continue to work with them together as a family. Please pray for these boys to continue to serve, grow in faith and mature into genuine men of God.
Thank you for supporting this work so that we can continue ministry in the lives of teens and families like David's and Johnathan's. Ryan
Please watch the full room transformation and big reveal below