Ken's Story (A Heroe's Hero)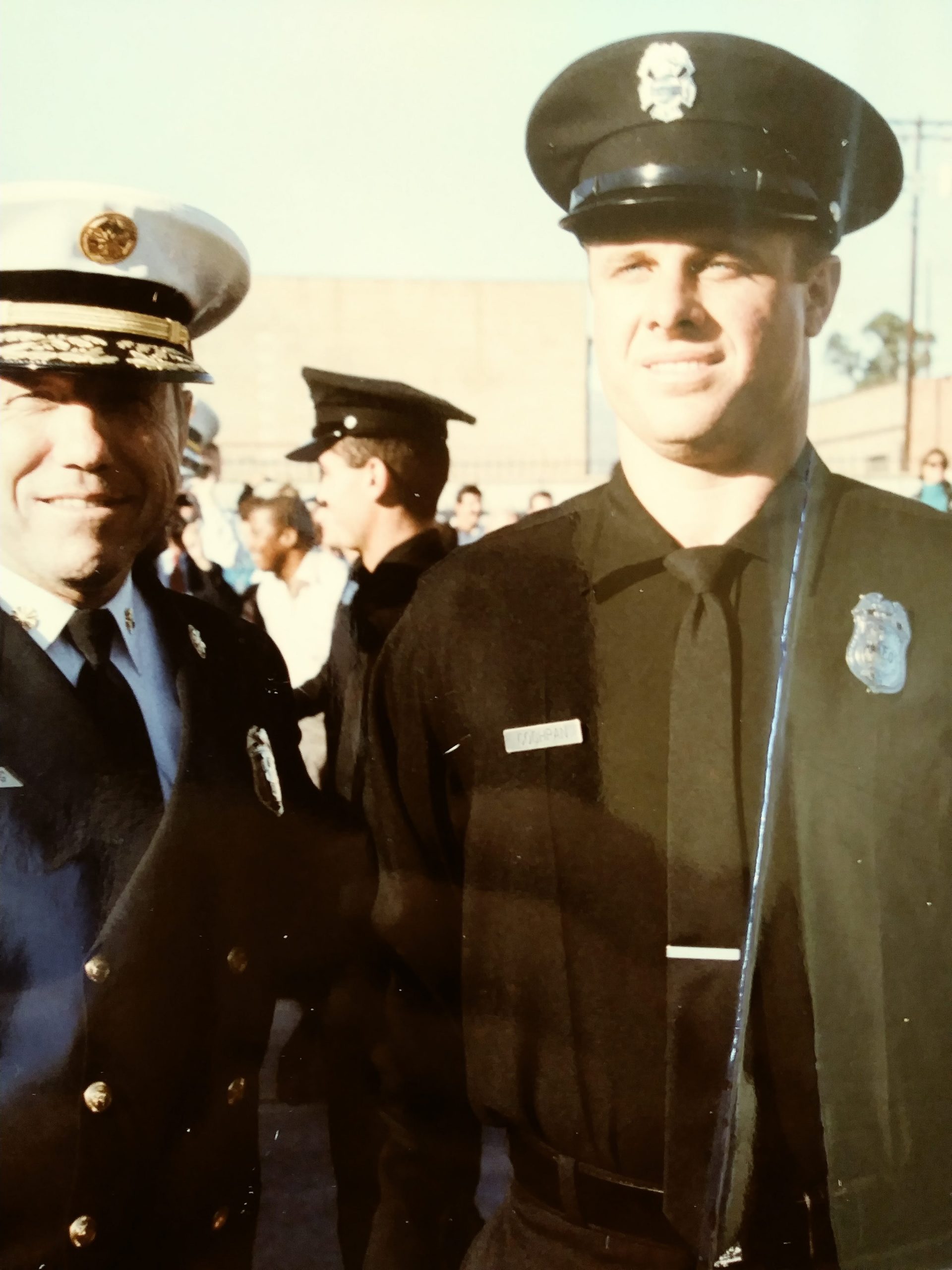 Have you ever wondered what a hero is made of? What ingredients make a person rush into danger when everyone else is running away?  What kind of a person signs on to risk themselves to save strangers?  I was given the rare privilege to dig in deep into such a person when I interviewed Ken Cochran, a 15 year firefighter for L.A. Station #33.  Ken received two Hero Awards from his fire chief. One for heroic service in the 1992 L.A. Riots, where he put out fires and rescued people for a restless 72 hours while being shot at, and another the following year in Malibu's Firestorm.  Ken relayed one grisly story after another in a matter of fact sort of way that amazed me. This man was truly a hero; he had saved so many lives but had somehow lost his own.  
When I first met Ken he was addicted to Meth, estranged from his wife and kids, and had been homeless for nine years.  I first talked to him after our Hanging of the Greens service at The Gathering.  He continued coming to church every Sunday and gave his life to Christ at our Christmas service several weeks later.  Ken was introduced to The Way Out Ministries by Davo, who was a born again street preacher and   former homeless drug addict himself. Davo  participated in ministry at a local park where food and a bible study is still offered to the homeless each week. Davo connected Ken to the services of The Way Out Ministries and change was on the way.  I baptized Ken along with seven others in February, and he hasn't looked back since that day. 
The story of Ken's fall is like so many others we encounter at The Way Out. He was born into a home of abuse and addiction. He was rejected and beaten repeatedly by his mother who     suffered from mental illness. Although he was rescued from that abuse by age five through his father's divorce and remarriage, Ken never dealt with the damage from those terrible years. The addiction in his family and repressed trauma in his life would later take its toll.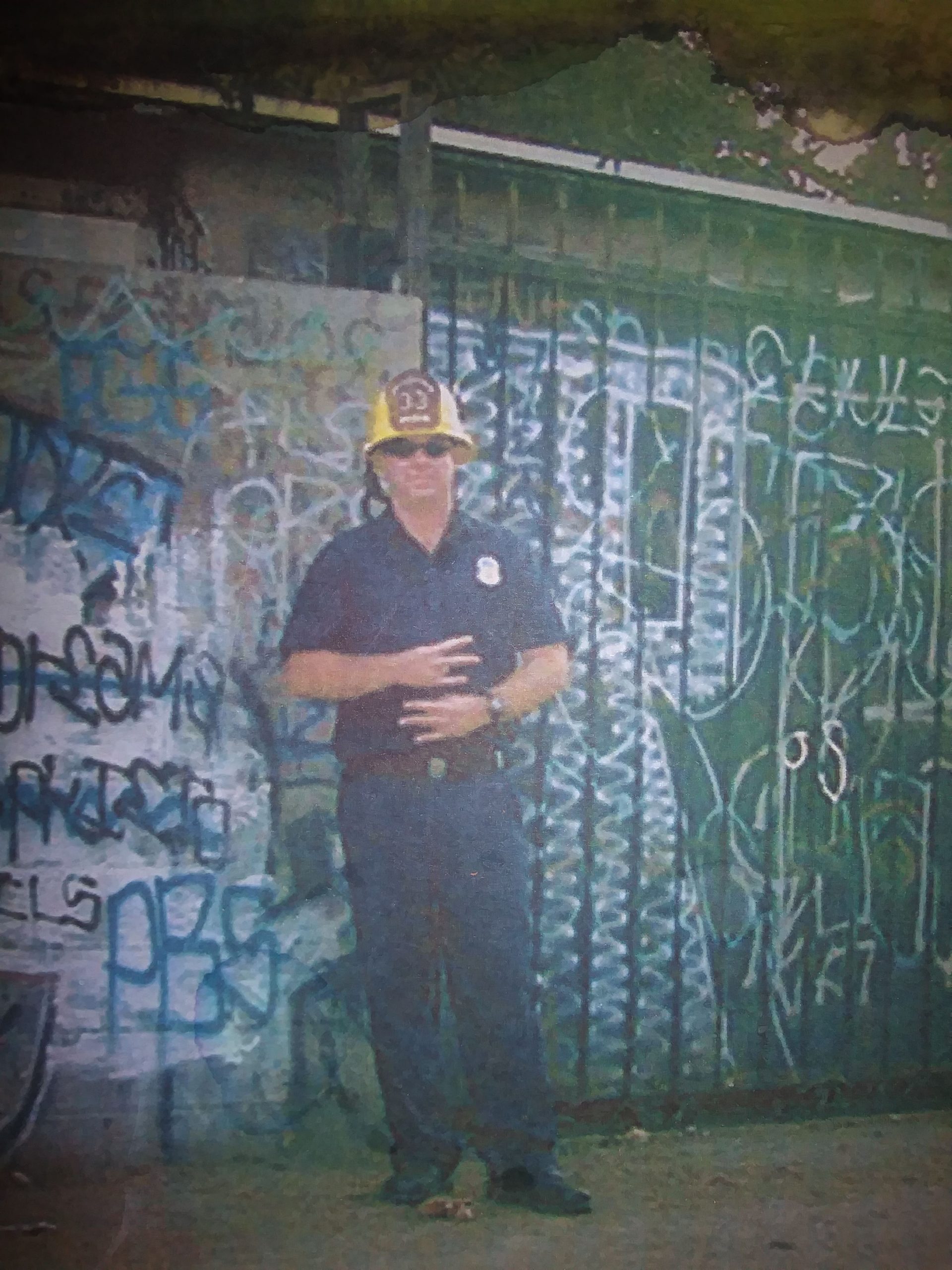 Ken went on to be successful in school and in athletics and even volunteered for the Red Cross and Big Brother's of America.  In his senior year, he accepted an invitation from his neighbor to go on a ride along with his fire department. "We all had headphones on", Ken recalls, "then a call came in, the sirens went off, and we were going fifty miles an hour in opposing traffic.
 The driver played 'Danger Zone' by Kenny Loggins and I was hooked!" Ken married his high school sweetheart, went to fire school for six years and at age 25 landed a job as a firefighter in South Central L.A. The most brutal assignment in the field. Ken loved the job, his wife and his two kids, but the constant adrenaline rush of being a firefighter was exhausting. 
 Six years after being successful on the job and at home, a "friend" offered Ken a boost of energy for a cabinet building job on his day off.  Ken took his first swallow of Meth and his double life quickly followed.  Ken would work three straight days of high pressure work and then take Meth on his days off.  Within two years his family was gone, and his addiction was out of control. Ken lasted six more years in the department with this balancing act, until he was arrested on one of his days off for possession of Meth. Afraid of being found out by his chief, Ken quickly resigned from his dream job.  Within a year he had spent his entire pension on drugs, alcohol, hotels and hookers.  Ken was homeless.  He had saved so many others but was then powerless to save himself.  
 Ken had some temporary success in a rehab program and a sober living facility, but another bad "friend" with drugs led him back down a path of broken promises and shattered relationships.  Ken would continue on that path of homelessness and destruction for nine more years until his physical and spiritual hunger would lead him to that park and Davo.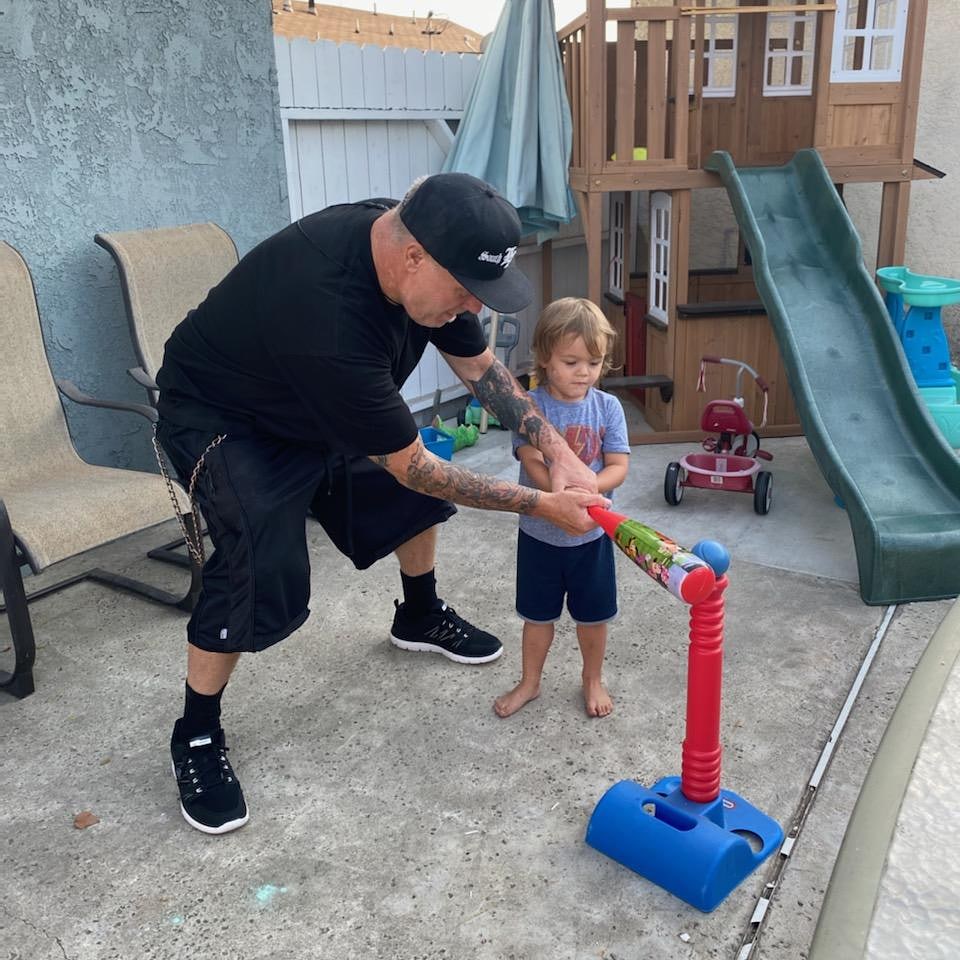 Today Ken lives in a room that Davo once rented, before he moved out of the state.  He goes to weekly meetings at our Grief Share group where he is finding healing from the numerous deaths he witnessed and the post traumatic stress disorder (PTSD) that he suffers.  Ken also volunteers regularly with the homeless both in the park and with The Way Out Ministries and plays the drums in our church worship band. He attends daily AA  meetings and weekly Fire academy meetings where he encourages others to get the help they need.  Ken also patiently spends time with his brother Steve who suffers from mental illness and lives in a assisted care program. 
 Ken is a hero once again, but his hero is Jesus. "I'm more afraid of living than dying", says Ken.  "If I run my life, it is out of control; but if I let God do it, everything works. Thy will be done is the motto for my life."  This same motto is ours at The Way Out Ministries.  I want to thank those of you who give to this work, so that we can reach out to people like Ken. Because when all is said and done, the ingredient is Christ that sets us free and Christ who makes us whole.