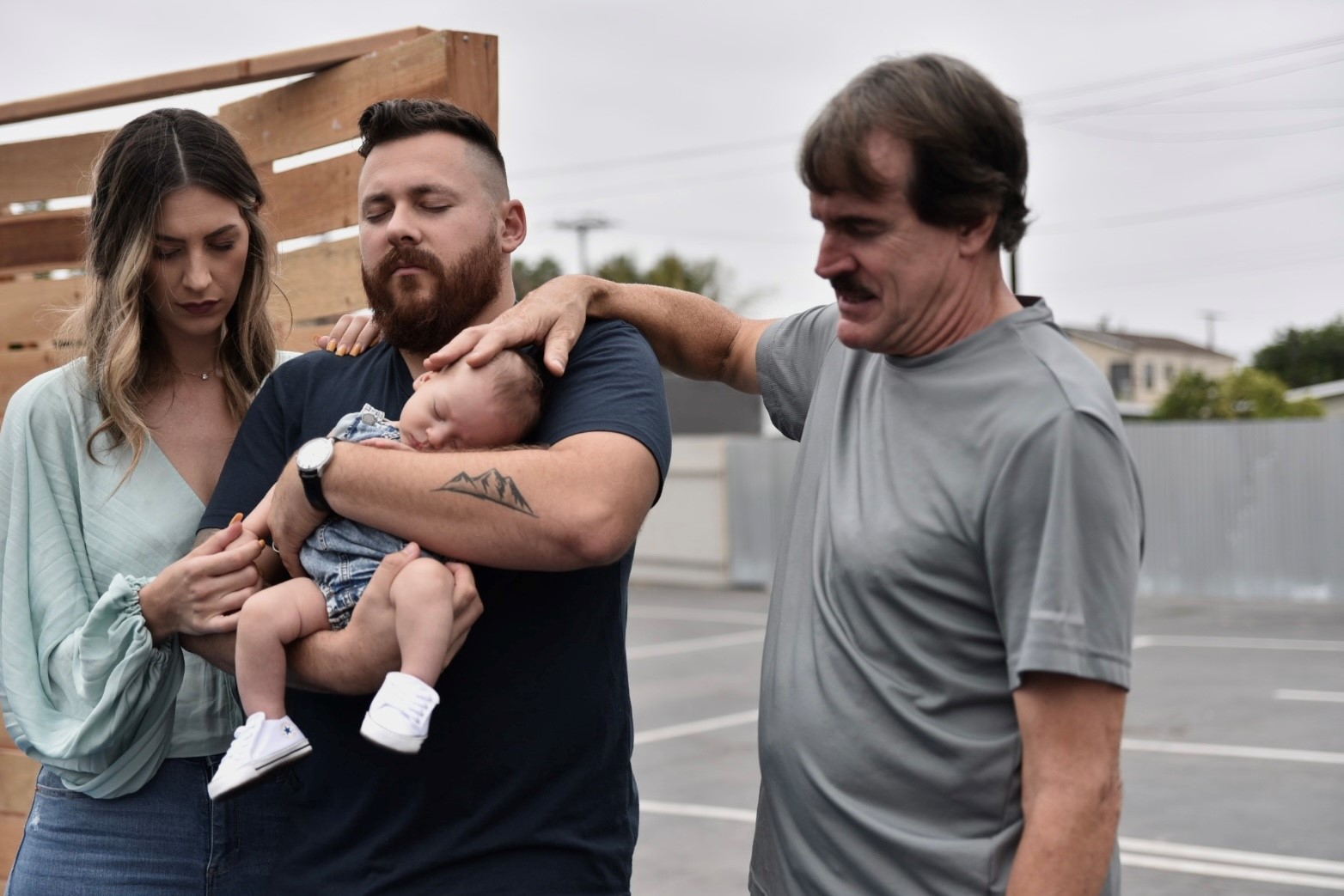 What a joy it was to dedicate my third grandson, Elijah (left) and baptize eight others at  our mission church The Gathering in Hawaiian Gardens.
In this lost world where so many are searching aimlessly for identity apart from God, a group of Christians at The    Gathering Church in Hawaiian Gardens loudly proclaimed "We belong to Jesus" on  a Sunday after-noon in August.   Among them was our youngest daughter Michelle and her husband Andy— together they dedicated the newest  member of our family, little Elijah Wallace Sonora who was born on June 10, 2022.  What a joy it is to see faith passed on by godly parents.  One day, like his cousins, Elijah will choose to be baptized just as they were.
After confessions of faith were made and communion was taken, eight others were baptized as the congregation and guests prayed and applauded.  Jennifer was baptized just before going off to college to Grand Canyon University in Arizona.  Sonja and her little girl Ciara, along with her adult daughters, Bobbi Jean and Sabrina also went into the water —so did Bernice, a grandmother.  Two men also joined them to proclaim their faith.  Carlos and John both expressed the desire to be the men that God intended them to be.  We thank you, our financial partners, for helping us to lead these to Christ and into a life filled with His plan and purpose.  Therefore, if anyone is in Christ, the new creation has come: The old has gone, the new is here!  1 Corinthians 5:17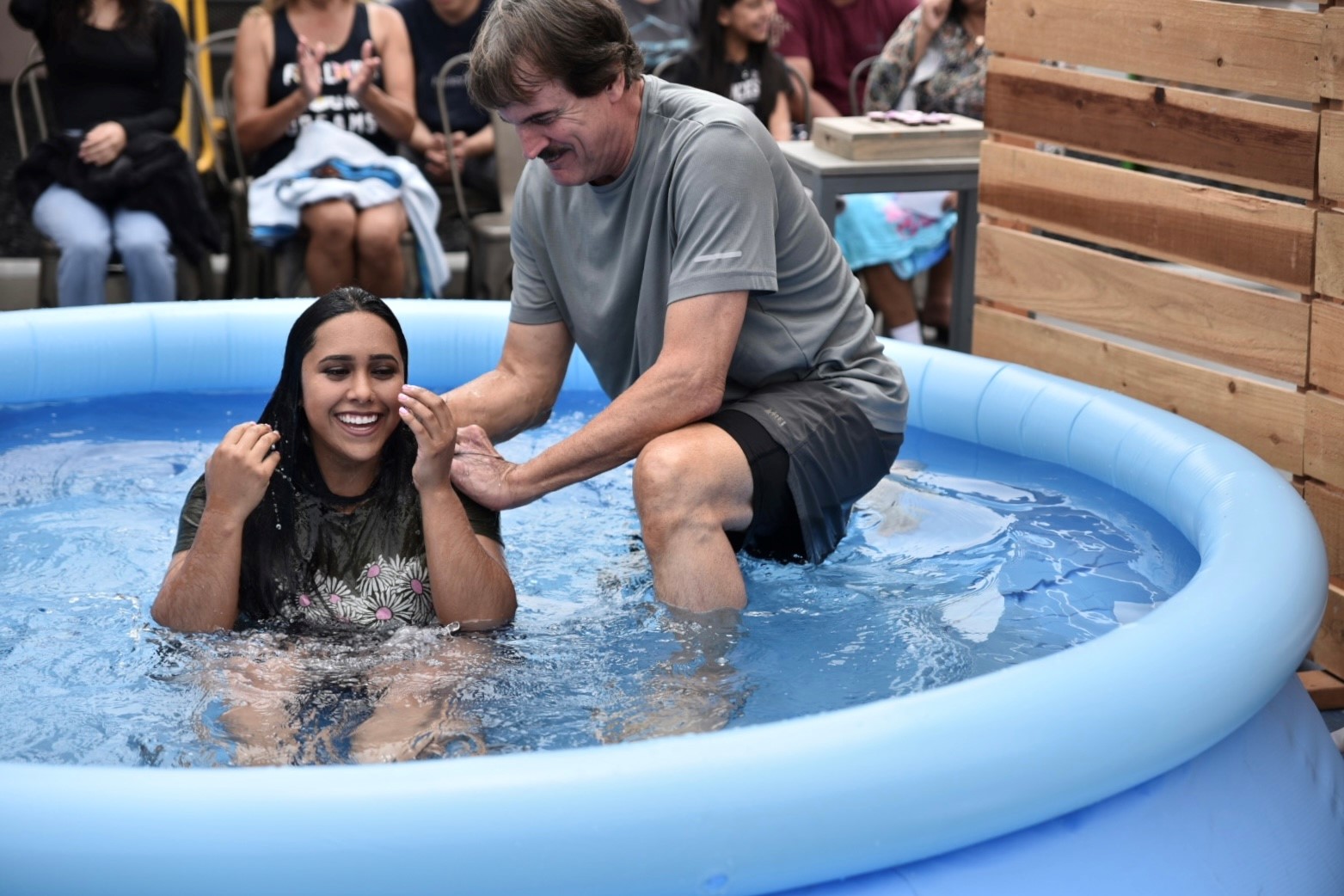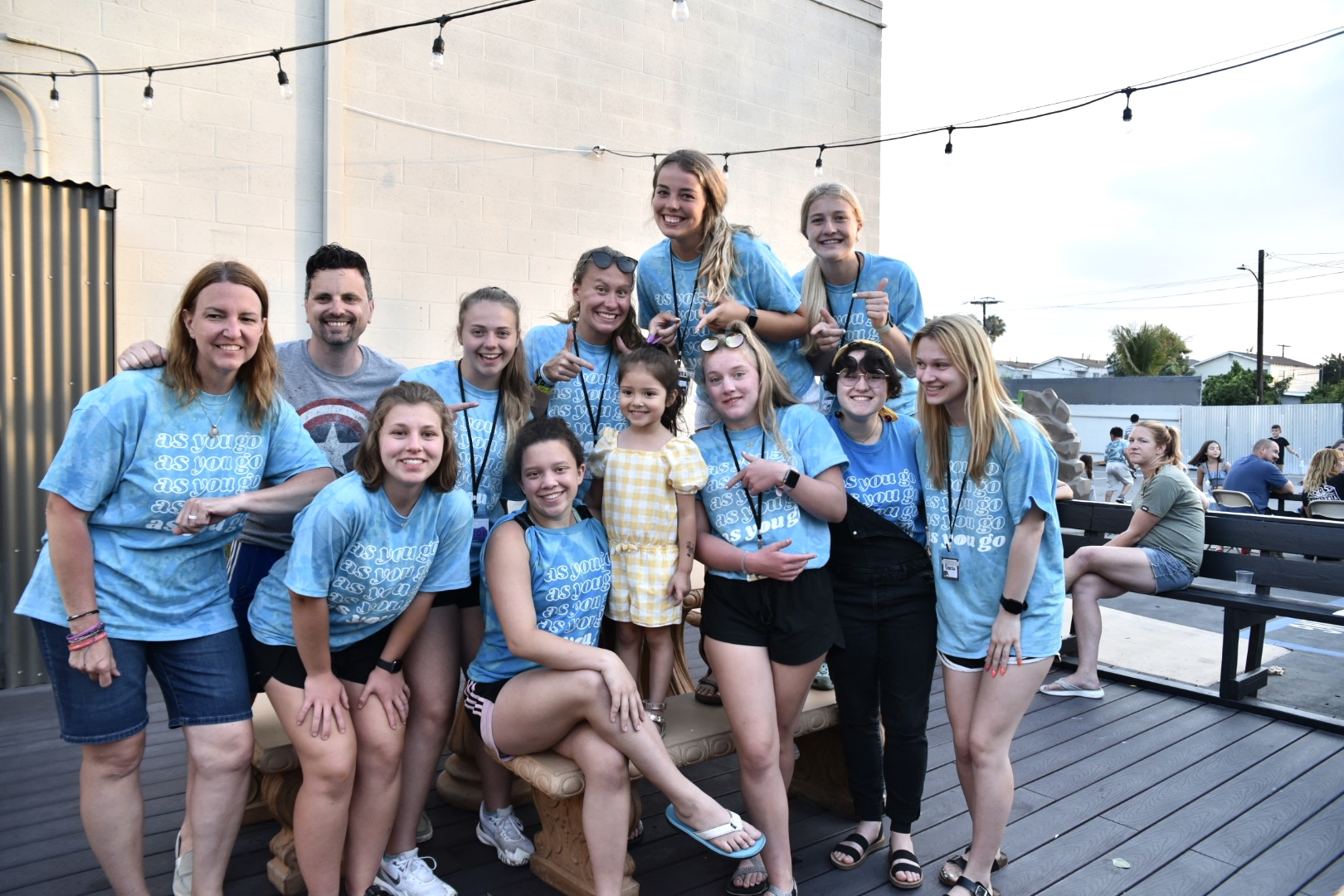 Prairie Ridge missionaries were awesome!
Our camp sponsors came through once again and made summer camp experiences possible for so many.  Children, youth and adults all benefitted from their generosity. 
 Our camp program began in June with our annual week long Summer Fun at The Way Out Ministries.  Missionaries from Prairie Ridge Church in Iowa came out to prepare all the sets and games for the zoo- themed event. The following week another team from that same church came to help at the camp. Community children, ages 5-12, participated daily in camp songs and skits, recreation, crafts, and Bible study all focused around Pastor Gary Richmond's book A View From The Zoo (A must read for animal lovers. Available on amazon.com).  Kids attending the program competed for daily points which awarded the winners at the end of the week with an excursion to the L.A. County Zoo.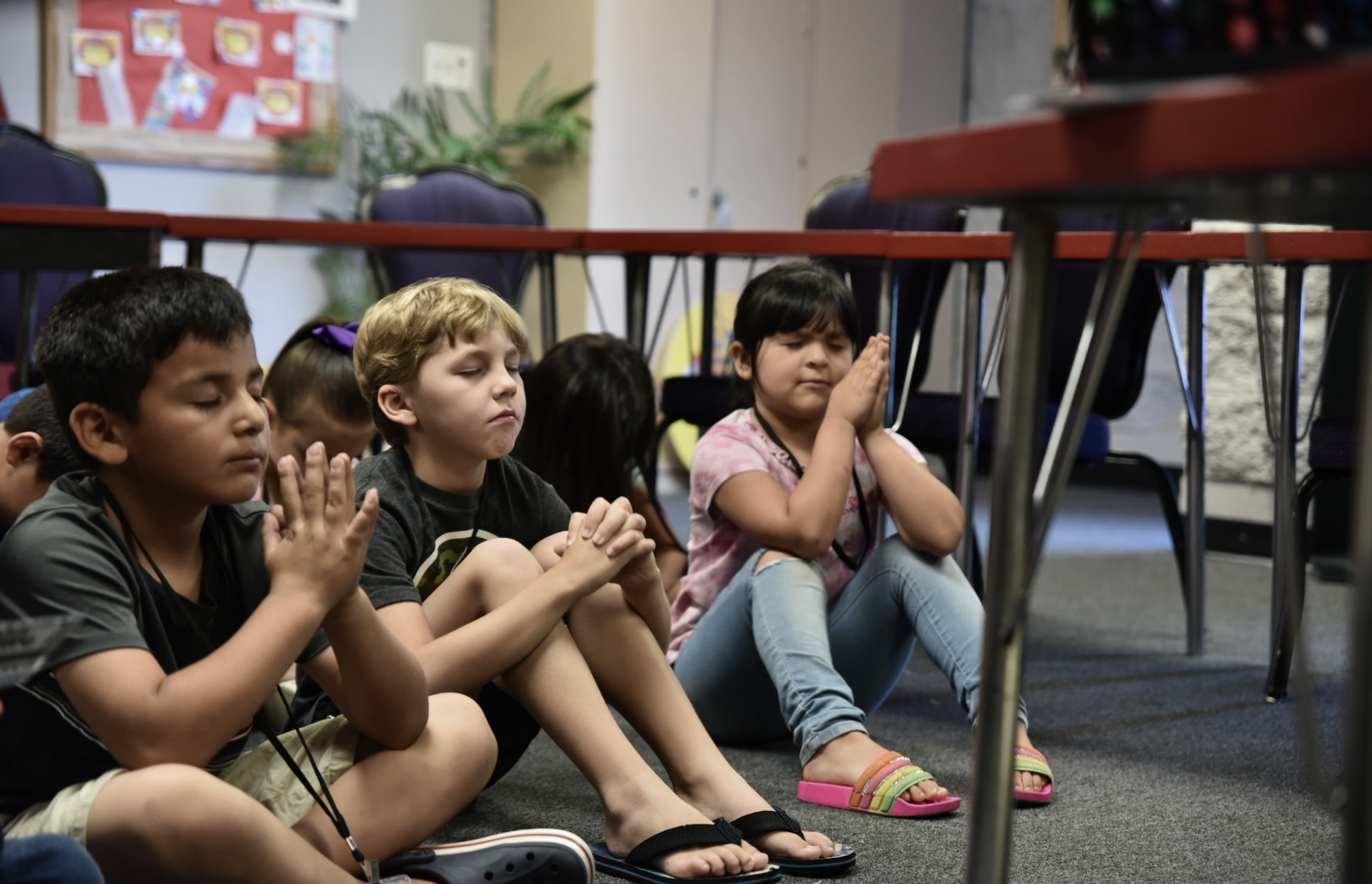 Children pray after Bible at Summer Fun.
 Our second camp was super hero themed and held in the beautiful Angeles National Forest. Children (ages 8-11) learned how to be super heroes for God while enjoying activities like swimming, archery, hiking, shooting, laser tag, tomahawk throwing, and zip lining. Our third camp was a beach retreat for teens held in San Diego ( Zion has a beach retreat every fifth year). The teens enjoyed the sun and fun and one another as they applied the Bible study sessions on cleaning up the clutter in one's life to make room for God. Lastly, Family Camp was held in the San Bernardino National forest where families mingled at campfires and enjoyed the lake.  We also had church in the great outdoors!  What a great    summer we had getting closer to God and His family. See the videos at thewayout.org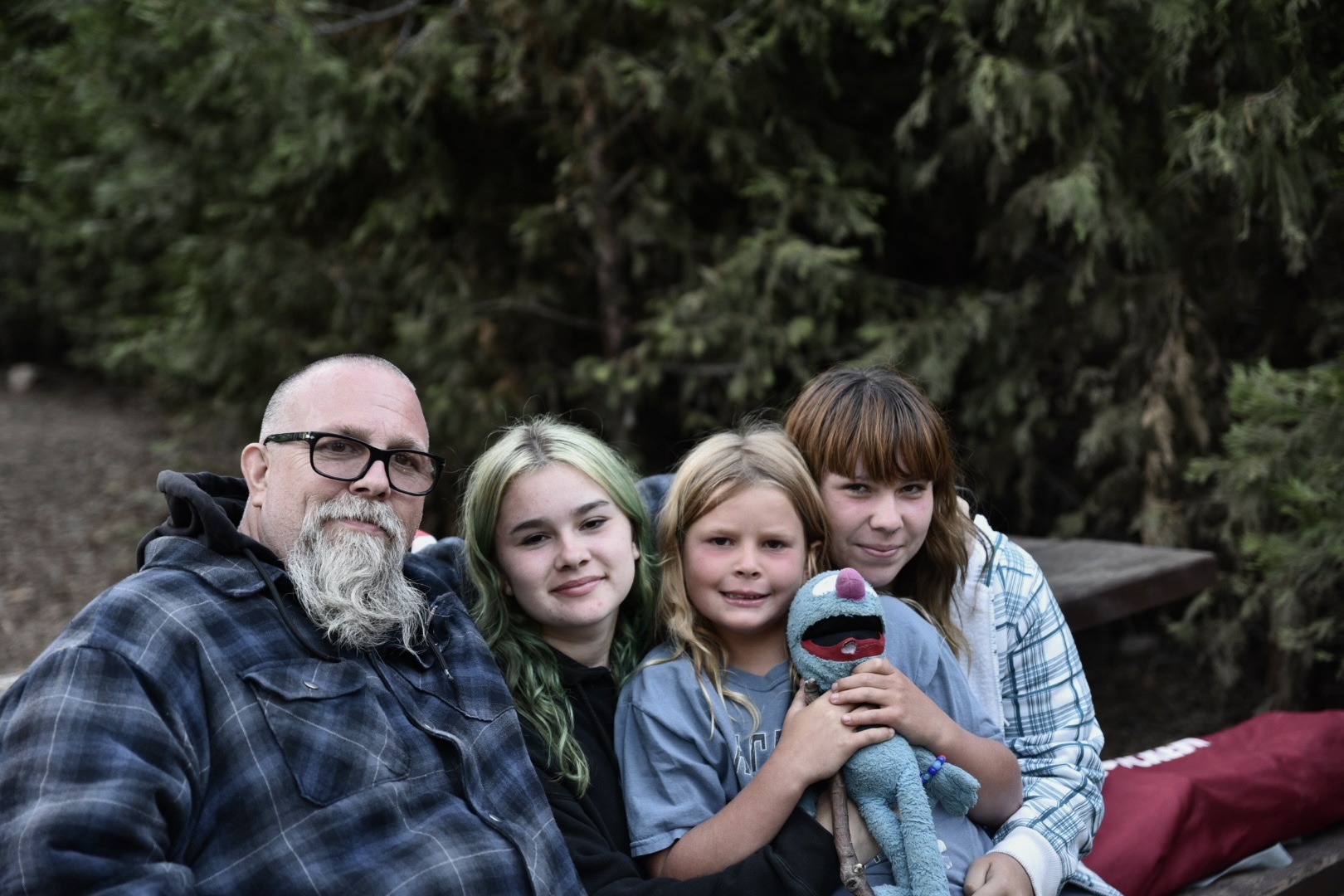 A Dad and his kids—"first time campers!"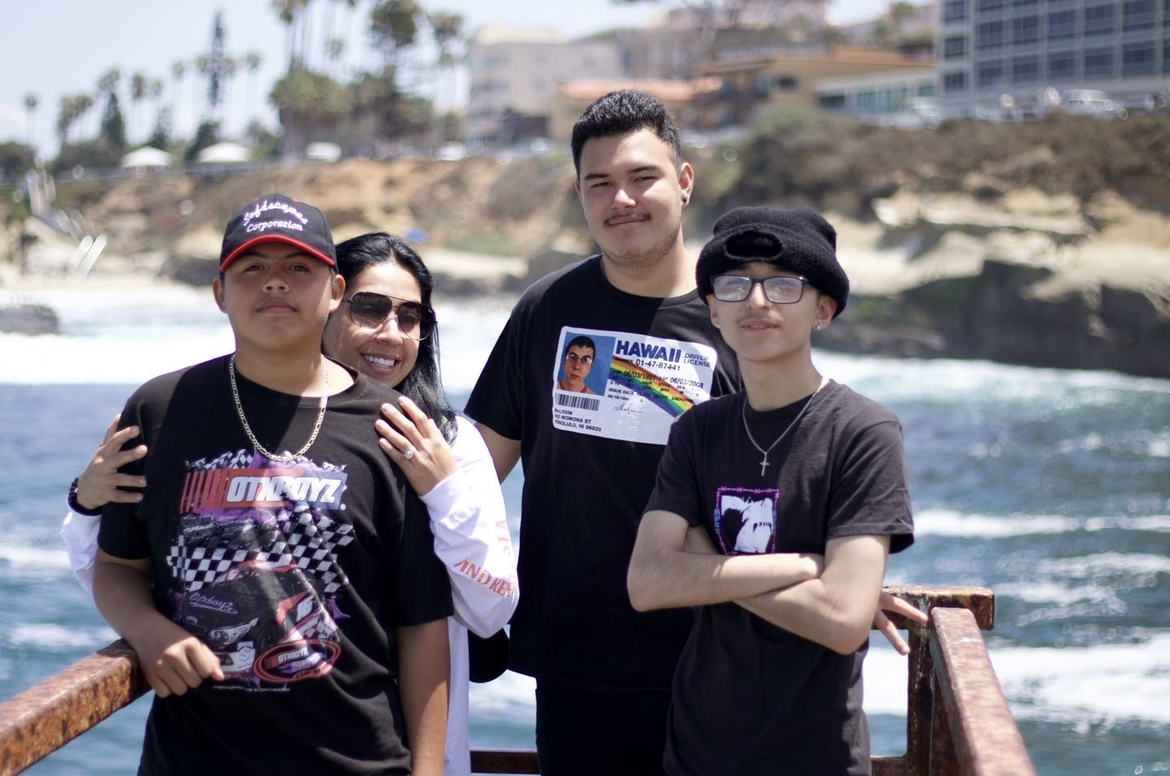 Some of our guys with "mom" at Camp Zion.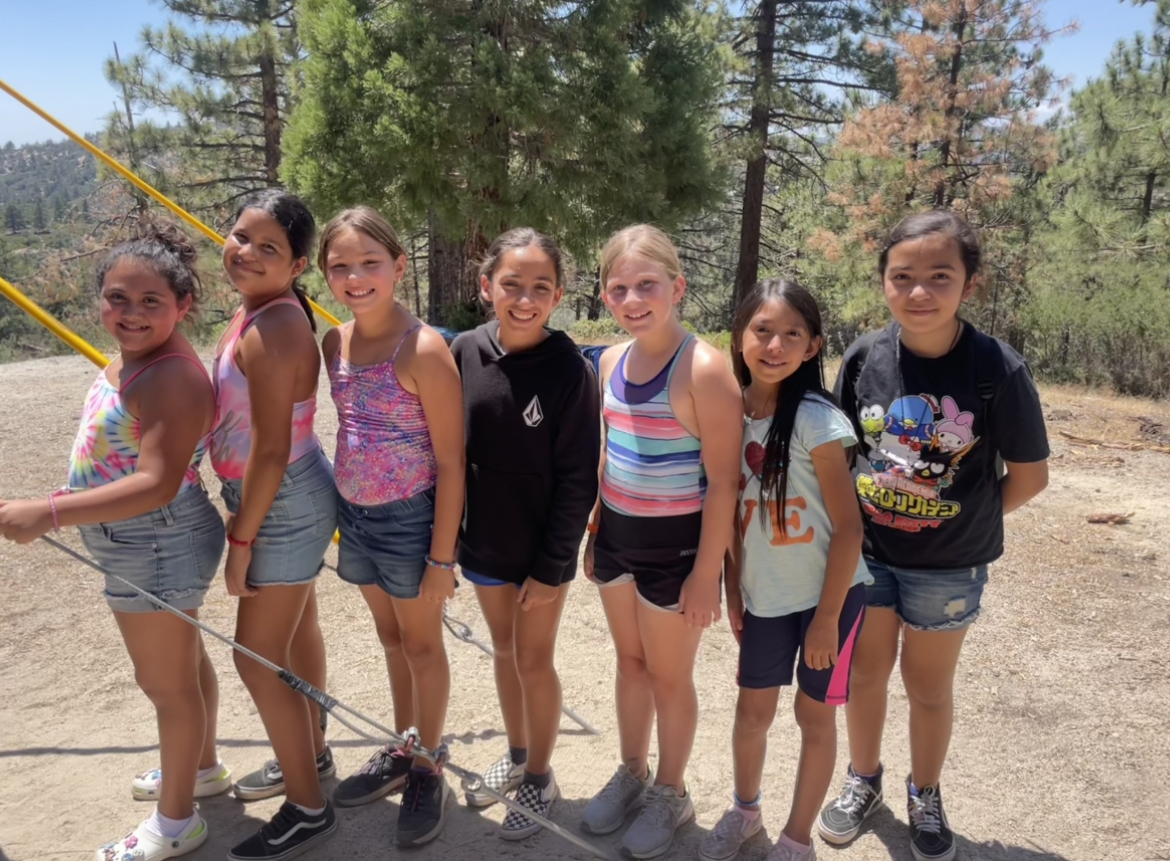 Some of our girls line up for the zip line at camp.
Bring the JOY of Christmas to a needy family this year.    
 This year we will invite parents in need to our Christmas Store—set with new gifts given by churches and individuals.  Parents will be able to choose and wrap a gift for their child. You can help by bringing a new/ unwrapped gift to The Way Out Ministries during business hours anytime before December 1st. Pick ups can be made by calling the office. Gifts should be appropriate for ages 1-17.  Gift cards are also welcomed!